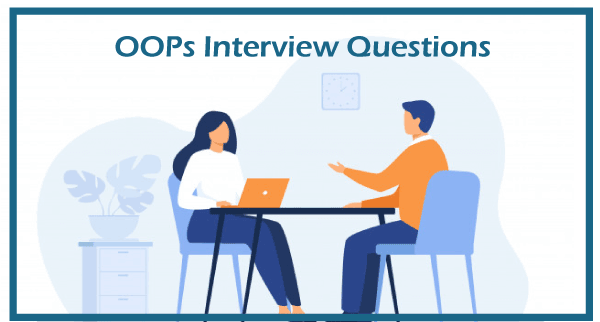 Object Oriented Programming(OOPs)
Object-oriented programming (OOPs) is a programming paradigm that emphasises objects above functions and procedures. It is the most widely used methodology among programmers.
In simple terms, a class can be thought of as a blueprint or template from which things can be built. As a result, Objects are frequently referred to as "instances" because they are regarded instances of a class. The terms "characteristics" and "behaviour" refer to the "what" and "how" of the Object, respectively.
For example, if we consider a car, then based on the OOPs model:
Object = A specific car of any model, like the car you own

Class = A specific car model, such as Audi A4, BMW I8, Maruti Suzuki Vitara Brezza, etc.

Characteristics = What is the color of your car? What is the Chassis number of your car? etc

Behavior = How to start the car? How to change the gear of the car? etc.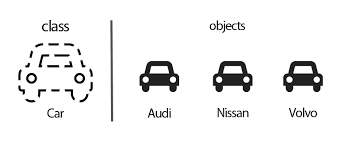 Let's say we created a class, Car, to contain all the properties a car must have, color, brand, and model. We then create an instance of a Car type object, myCar to represent my specific car.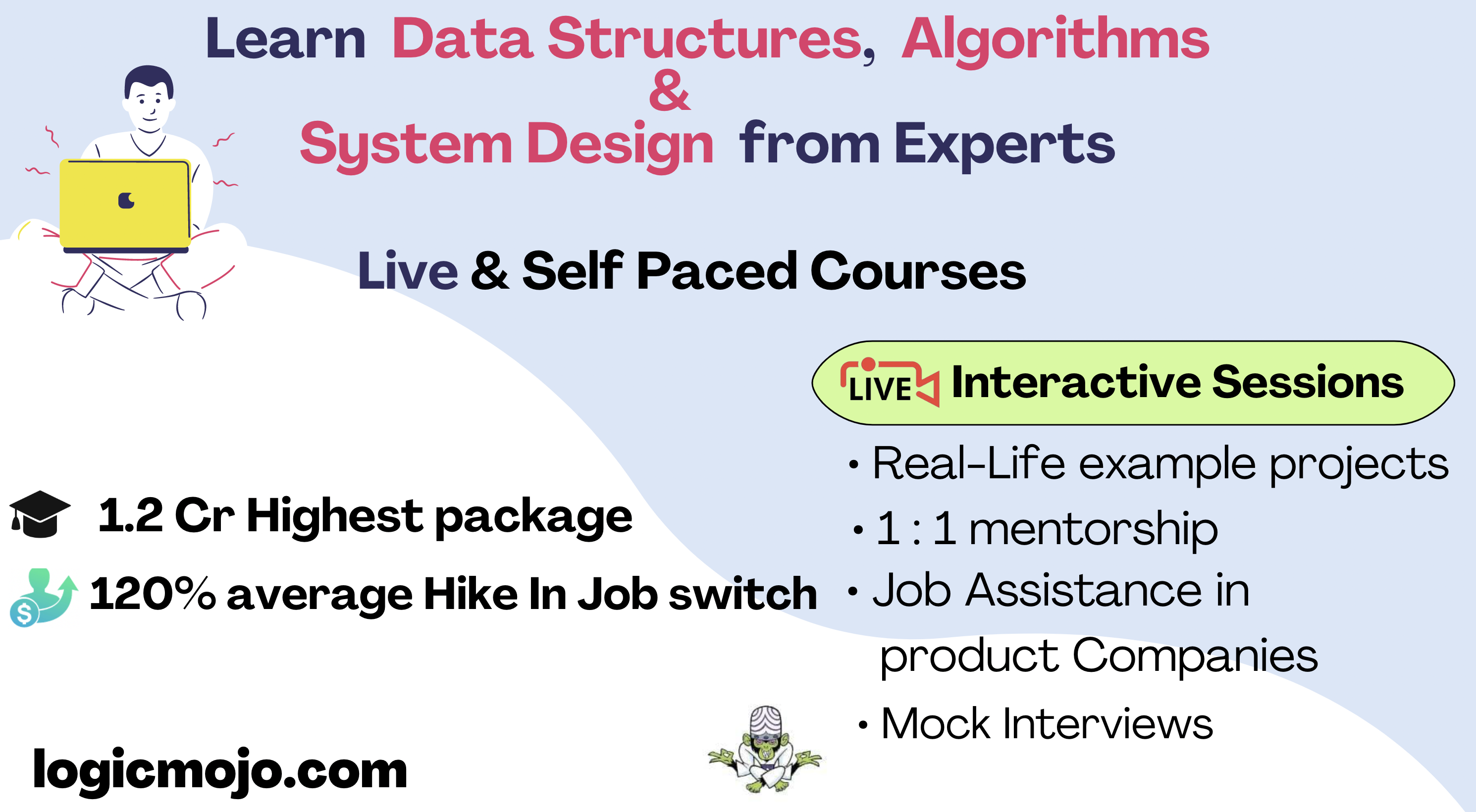 Learn More️
We could then set the value of the properties defined in the class to describe my car, without affecting other objects or the class template.
We can then reuse this class to represent any number of cars.
Object-oriented programming (OOP) is a programming paradigm that employs data-contained objects. It has evolved into an important aspect of software development. Many businesses need professionals that are well-versed in object-oriented programming. We've compiled a list of frequently asked OOPs interview questions for both freshers and experienced candidates in this article. These OOPS interview questions will help you understand the most fundamental principles in object-oriented programming and ace your job interview.
What are the benefits of OOP?
Benefits of OOP include:
🚀 Modularity:Encapsulation makes it possible for items to be self-contained, which simplifies troubleshooting and collaborative development.

🚀 Reusability: Code can be reused through inheritance, meaning a team does not have to write the same code multiple times.

🚀 Productivity: Programmers can create new applications more quickly by combining libraries and reusing code.

🚀 Easily upgradable and scalable: Programmers can implement system features on their own.

🚀 Security: Complex code is concealed, software maintenance is simplified, and internet protocols are protected via encapsulation and abstraction.

🚀 Flexibility: Polymorphism enables a single function to adapt to the class it is placed in. Different objects can also pass through the same interface.
Examples of Object Oriented Programming Language
While Simula is credited as the first object-oriented programming language, OOP is now utilised with a variety of different programming languages. However, certain programming languages work better with OOP than others. Programming languages that are considered pure OOP languages, for example, treat everything as an object. Other programming languages are largely built towards OOP, with some procedural processes thrown in for good measure.
For example, popular pure OOP languages include:
Ruby

Scala

JADE

Emerald
Programming languages designed primarily for OOP include:
C++

Java

Python
Other programming languages that pair with OOP include:
PHP/p>

Visual Basic .NET

Javascript
Structure of Object Oriented Programming
The structure, or building blocks, of object-oriented programming include the following:
Classes are user-defined data types that act as the blueprint for individual objects, attributes and methods.

Objects are instances of a class that have been constructed with specified data. Real-world items or abstract entities can be represented by objects. The description is the only object defined when a class is created for the first time.

Methods are functions specified within a class that describe an object's actions. In class declarations, each method begins with a reference to an instance object. In addition, instance methods refer to the subroutines that make up an object. Methods are used by programmers to ensure reusability and to keep functionality contained to a single object at a time.

Attributes are defined in the class template and represent the state of an object. Objects will have data stored in the attributes field. Class attributes belong to the class itself.
Criticism of OOP
Developers have critiqued the object-oriented programming model for a variety of reasons. The main argument is that OOP places too much emphasis on the data side of software development and not enough on computation and algorithms. Furthermore, OOP code is likely to be more difficult to write and build.
Alternative methods to OOP include:
🚀 Functional programming:This includes telecommunications and fault-tolerant systems programming languages like Erlang and Scala.

🚀 Structured or modular programming: This includes languages such as PHP and C#.

🚀 Imperative programming: C++ and Java are examples of an alternative to OOP that focuses on functions rather than models.

🚀 Declarative programming: This programming style consists of statements that describe the task or desired outcome but not how to accomplish it. Prolog and Lisp are two examples of programming languages.

🚀 Logical programming: This method uses a series of words to define facts or rules about a problem area. It is based on formal logic and leverages languages like Prolog. It focuses on tasks that can benefit from logical inquiries based on rules.
Most advanced programming languages enable developers to combine models, because they can be used for different programming methods. For example, JavaScript can be used for OOP and functional programming.