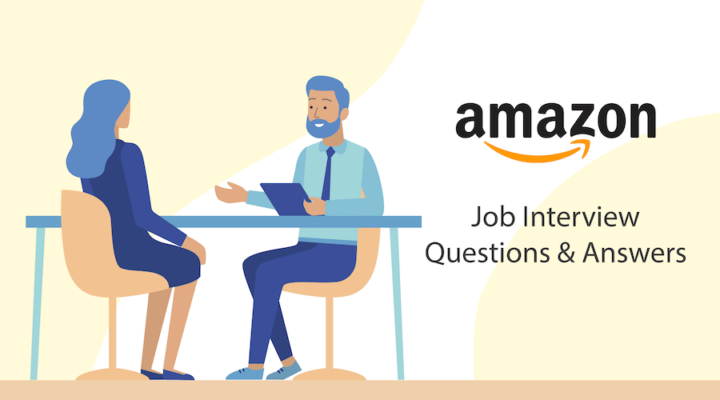 ABOUT AMAZON

Logicmojo
- Updated Dec 19, 2022
In this article we will show all the Amazon Interview Questions for 2023 Asked for Amazon SDE and SDET roles. Amazon is an American multinational technology company which focuses on e-commerce, cloud computing, digital streaming, and artificial intelligence. It is one of the Big Five companies in the U.S. information technology industry, along with Google (Alphabet), Apple, Meta (Facebook), and Microsoft. The company has been referred to as "one of the most influential economic and cultural forces in the world", as well as the world's most valuable brand.
But what really is the secret sauce to Amazon's humongous success? Well, if you ask this question to any of the employees at Amazon, we are pretty sure that everyone would unanimously say: The Leadership Principles of Amazon
Landing a job at Amazon is a dream for many developers around the globe. Amazon is one of the largest companies in the world, with a workforce of over half a million strong. For you to join them, you'll need to complete their unique interview that combines technical and leadership knowledge.
Today, We'll go through everything you need to crack the Amazon interview, including coding questions and a step-by-step preparation guide.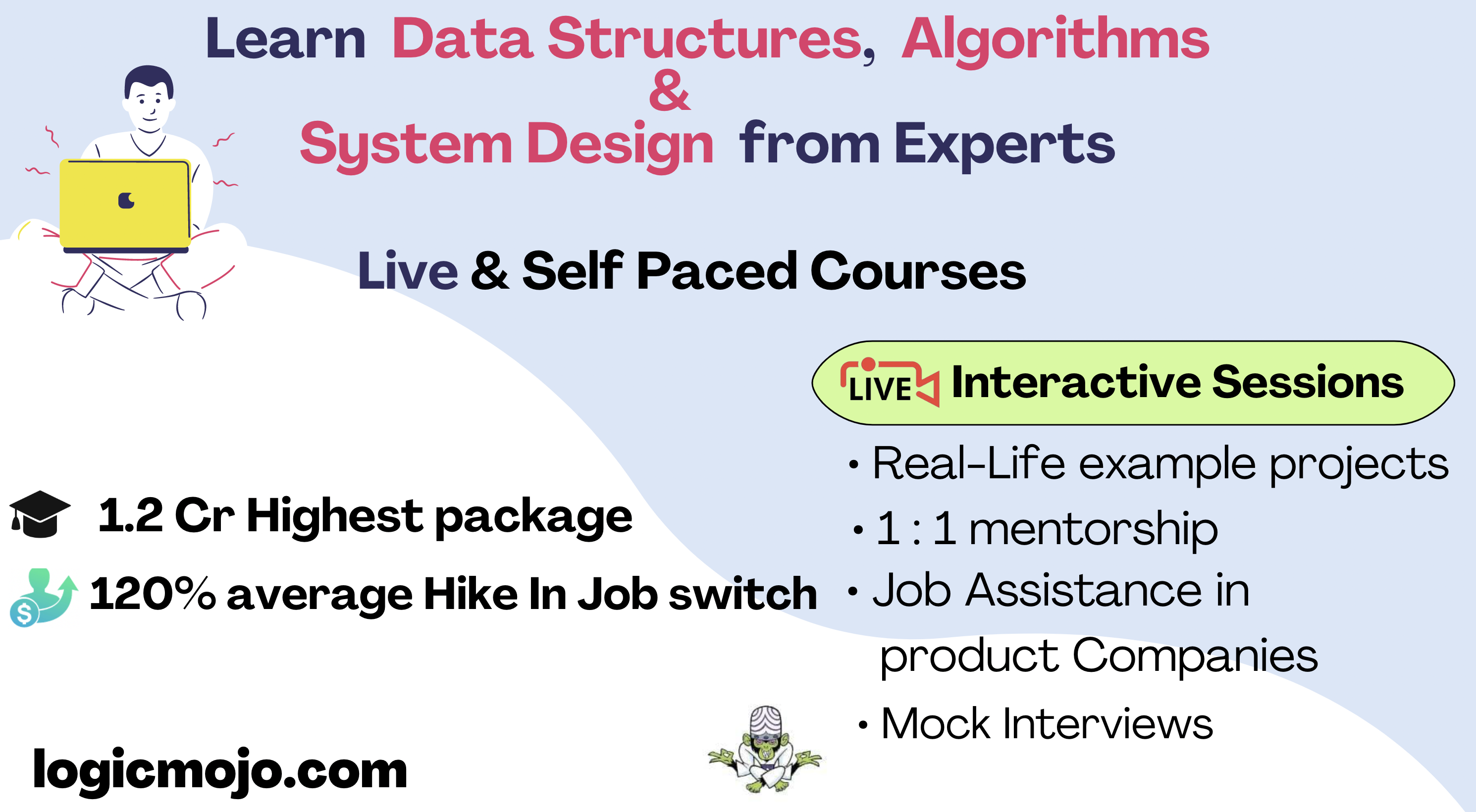 Learn More️
If you're interviewing at Amazon soon you may have heard about the Amazon interview process. The process varies by job and department, but there are some similarities it's useful to understand. The overall process works like this:
🚀 Recruiter Connect: Best way to get noticed by Amazon recruiters is to maintain a good Linkedin profile and message recruiters. The candidate can also apply on the Amazon job portal but it is suggested that they also get a referral from an Amazon employee.
🚀 Online Assessment: This online assessment is usually a part of the Amazon hiring process for interns and fresher candidates. Sometimes, it is also included for experienced candidates. The assessment has three sections:
1.Debugging questions: A set of seven debugging questions will be assigned to you with an allotted time of 20 mins. Amazon Interview Questions are available in Java, Python C, and C++.It will be the three coding languages available for you to solve this assignment.

2.Questions on coding: The second assessment would comprise two Amazon SDE interview questions based on data structure and algorithm. You can use any of these languages: C, C#, C++, Java, Ruby, Swift, JavaScript, and Python.

3.Questions based on work simulation and logical reasoning: There are two parts to this assessment; In the first part, you would be given various scenarios from the life of a software development engineer, and your responses to it would be analyzed. The second part would contain 24 multiple choice questions based on logical reasoning.
🚀 Interview Rounds: Amazon conducts four interview rounds alongside an initial coding test. The coding test consists of DS/Algo problems. The first round is an HR round where they ask behavioral questions along with Computer Science theory questions to the candidate. The next three rounds focus solely on DS/Algo. Sometimes apart from that they do conduct a Bar Raiser round. A bar raiser is an experienced person added to an interview loop to ensure that it does not go horribly off the rails. Stated more optimistically, a bar raiser is responsible for ensuring that a candidate has a great experience, and Amazon makes a great hiring decision.
🚀 HR Round: This is when they ask computer science theory and behavioural questions to the candidate. The questions may enquire about the candidate's experience at previous companies and conflicts the candidate might have faced with colleagues/managers.
Once the team and you both are comfortable and ready to start, the offer letter is prepared and shared with you by the recruiters and you are HIRED!!
How to Answer Amazon Interview Questions
While you could just jump into the fray, memorize a few Amazon interview questions and be done with it (Another hint: That's as far as most people get) that's not the best way to go about things.
Now, it's important to understand that talking about your skills is only one part of the equation. You also need to be ready for Amazon behavioral interview questions. Some of these can be a little tricky, but, when handled properly, behavioral interview questions are also chances to shine.
In most cases, a two-step approach is best. Begin by embracing the STAR method. With that, you can take a boring old, rusty dagger or a response, carefully polishing and sharpening it into a penetrating answer that captures the attention of the hiring manager. It lets you craft your response into a compelling story, which is a lot more engaging.
What is STAR Method
The STAR interview technique offers a straightforward format you can use to answer behavioral interview questions those prompts that ask you to provide a real-life example of how you handled a certain kind of situation at work in the past.
So, let's break down that framework. STAR is an acronym that stands for:
Situation: let the scene and give the necessary details of your example.
Task: Describe what your responsibility was in that situation.
Action: Explain exactly what steps you took to address it.
Result: Share what outcomes your actions achieved.
The STAR interview process for answering behavioral interview questions might seem a little overwhelming at first. But it will become second nature with a little practice. And make no mistake, practicing is definitely something you should do. "Whether it's in a mock interview or just practicing your answer in the mirror, talk through your response so that it feels natural and comfortable when you're actually in the interview"
What to do when stuck
Getting stuck during coding interviews is extremely common. But do not worry, that is part of the process and is a test of your problem solving abilities. Here are some tips to try out when you are stuck:
🚀 Talk through what you initially thought might work and explain why it doesn't

🚀 Come up with more test cases and write them down

🚀 Think about how you would solve it without a program

🚀 Recall past questions related to the topic, what similar questions in the past have you encountered and what techniques did you use to solve them?

🚀 Enumerate through the common data structures and whether they can be applied to the question. There really aren't that many - stack, queue, dictionary, heap, graph, etc.

🚀 Look out for repeated work and determine if you can cache those computations.
While coding
Write your code with a neat coding style (consistent indentation, spacing around your operators). Reading code written by others is usually not an enjoyable task. Use clear variable names, avoid single letter names unless they are for iteration.
Always be explaining what you are currently writing/typing to the interviewer. This is not about literally reading out what you are typing to the interviewer. Talk about the section of the code you are currently implementing at a higher level, explain why it is written as such and what it is trying to achieve.